Vaccinated Travel Lane – Germany
Felicia Yip | New Shan Travel's Germany Product Champion
The Germany VTL had its first arrival of visitors on 8 Sep 2021, marking the start of this travel scheme. We at New Shan Travel are excited and look forward to the opening of the travel borders!
Before diving into the excitement, we took a great amount of time to look into what is in it for us with this new way of travelling.
Vaccinated Travel Lane (VTL)
Under the Vaccinated Travel Lane (VTL), fully vaccinated* Singapore Citizens (SCs) and Permanent Residents (PRs) may return to Singapore without having to do Quarantine! But only if provided they test negative for the PCR test upon arrival in Singapore.
Another point to note is that no applications are needed for SCs and PRs. They are able return to Singapore without the need for entry approval as long as they adhere to the VTL requirements.
*Travellers must have been fully vaccinated in their VTL country/region of departure or Singapore. An individual is considered fully vaccinated 14 days after he or she has received the full regimen of Pfizer-BioNTech/Comirnaty, Moderna or WHO EUL Vaccines
For more information: https://safetravel.ica.gov.sg/sc-pr/vtl
Guide to VTL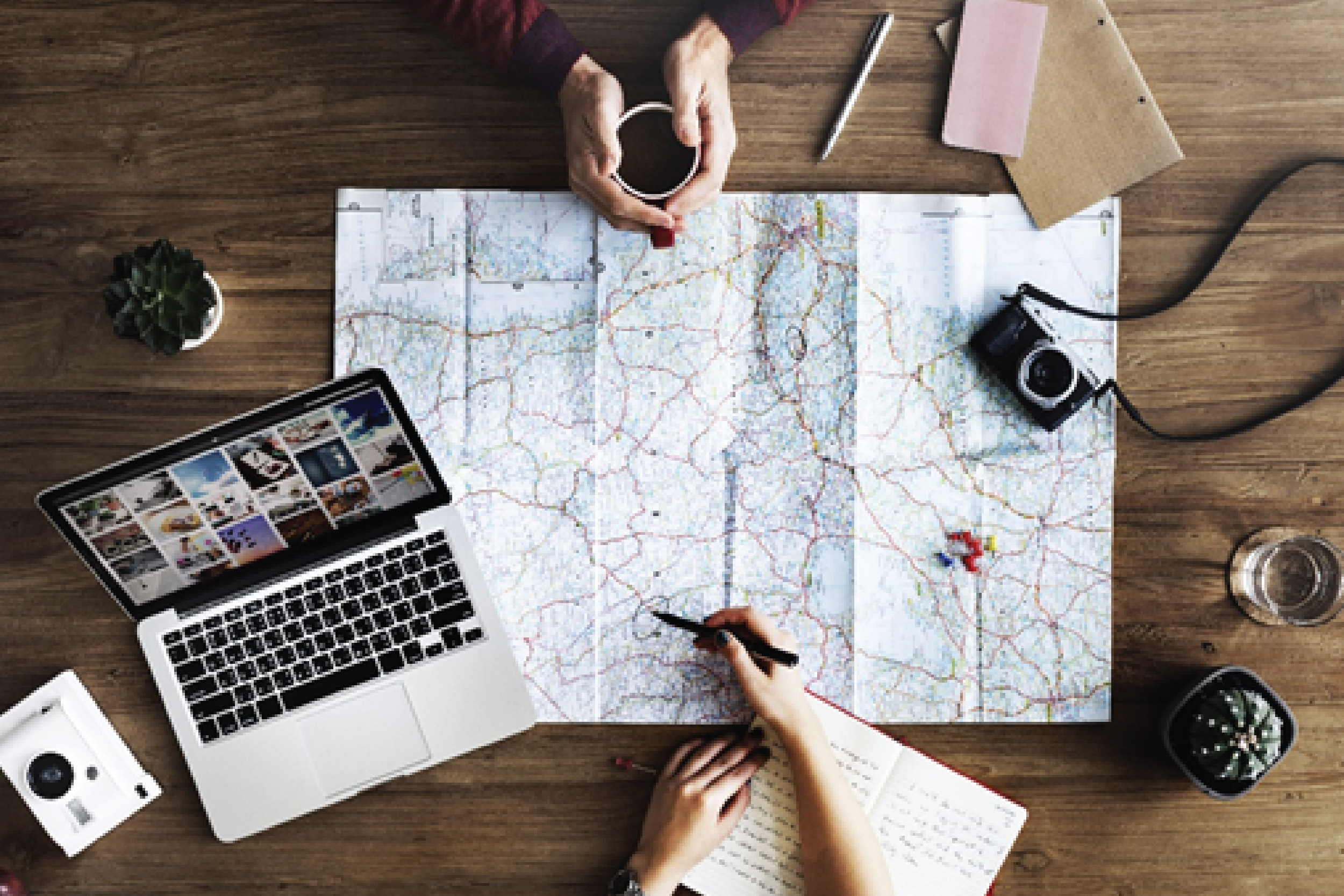 Photo Credit: Pixabay
Planning
Singapore Citizens (SCs) and Permanent Residents (PRs) are able to book any available direct flights from Singapore to Germany. And return on a designated VTL flight or non-VTL flight (more details below). As at the time of writing, only two airlines offer designated VTL flights: Lufthansa and Singapore Airlines. Our all-inclusive package has it included - 12D Go Guided Germany Package with Trafalgar.
You don't have to present a negative Covid test to enter Germany if you meet either of the following criteria:
A Singapore Citizen or Permanent Resident who have stayed in Singapore for at least the past six months.
Being fully vaccinated* where the final dose has been administered at least 14 days before the date of travel, and have not stayed in an "area of variant of concern" during the last 10 days. Remember to carry proof of vaccination status. But do remember to check the airlines you have chosen, as it might require a pre-departure test. We have partnered with Collinson on this.
We also recommend to get travel insurance at least 1 month before boarding. It is important to check through the requirements and coverage of the travel insurance as well. Some travel insurance would require a PCR test before departure.
When in Germany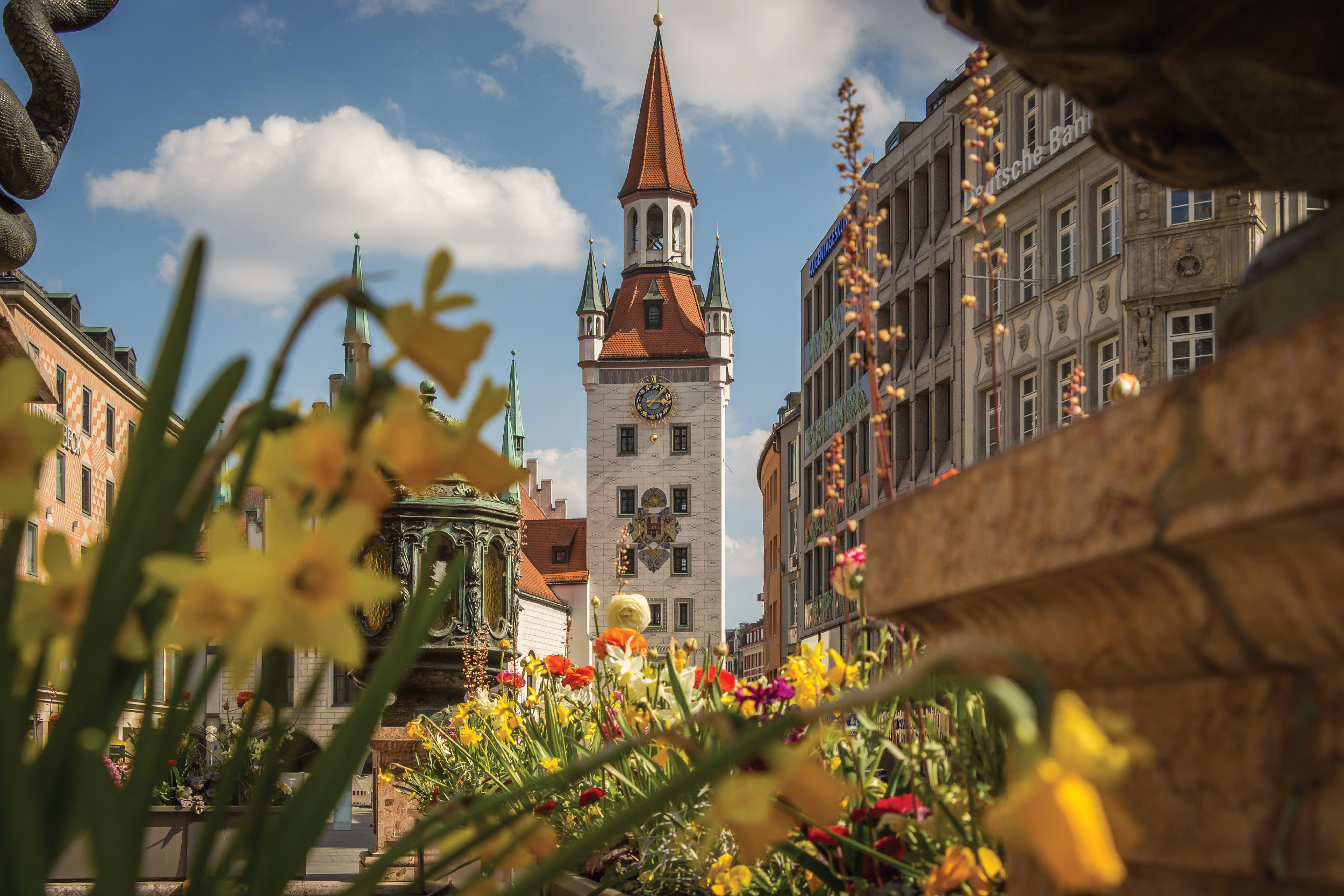 Mary's Square, Munich | Photo Credit: Unsplash
Upon arrival you do need present any one of the documents below:
a valid electronic or physical copy of the Covid-19 vaccination certificate; or
a negative Covid-19 Antigen test result, with the test taken within 48 hours before arrival; or
a negative Covid-19 Polymerase Chain Reaction (PCR) or POC-PCR test result, with the test taken within 72 hours before arrival; or
proof of recovery from Covid-19, which must be dated between 28 days and six months before travel.
When in Germany, many businesses are still in operation for anyone is fully vaccinated. There is contract tracing done wherever you go, just like in Singapore. Masks are also required when you are onboard any public transport, in stores and also, at outdoor places there is a minimum distance of 1.5 metres to follow. It is also important to know that in Germany regular masks (like cloth masks) are not allowed. The mask which are approved has got to be FFP2 or a KN95/N95. These are also available in drug stores (also know as pharmacies to us), they are known as Apotheke.
The different regions of Germany have each their own regulations for Coronavirus, do check the website for any updates, or you may visit Travel Germany.
Overall, as a country they have two main rules, DHM Formula and 3G Rule (which applies for indoor).
Distance: maintain a distance (at least 1.5 metres)
Hygiene: observe the hygiene rules (proper coughing, sneezing and hand washing)
Masking Up: Surgical masks/FFP2/KN95/N95 masks are required
"3G Rule" - geimpft (vaccinated), genesen (recovered), getestet (tested)
Before returning to Singapore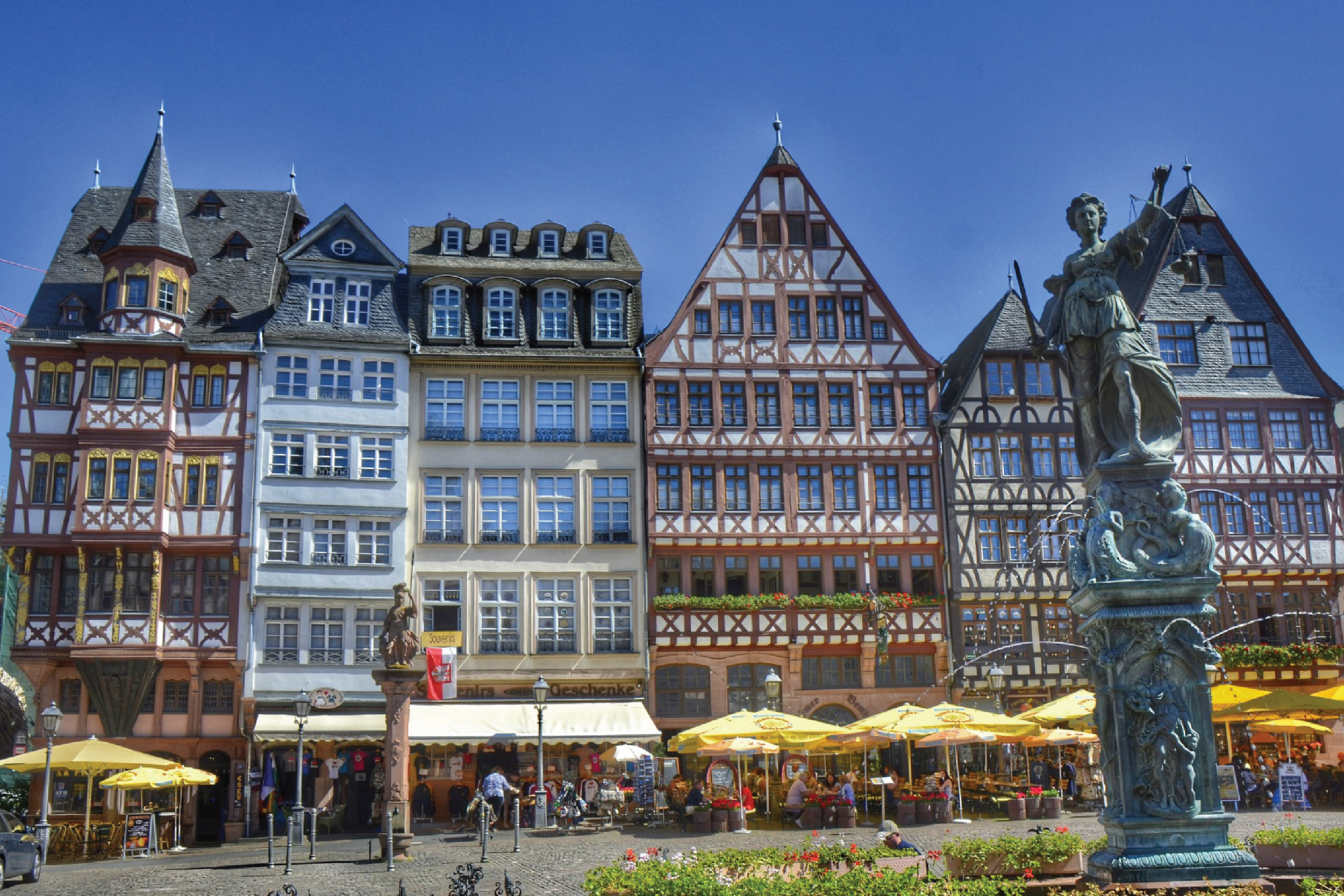 The Römerberg, Frankfurt | Photo Credit: Pixabay
There are 3 main important things to do before returning to Singapore. First, you would need to submit your health, travel history and declared accommodation through the SG Arrival Card e-service website. This has to be done not earlier than three days before your date of arrival at Changi Airport, Singapore.
Part of the VTL requirements, you would also need to take a PCR test 48 hours before departure to Singapore. We recommend to make an appointment instead of doing a walk-in to take the test, especially if you decide to choose the ones which you could get the results within 3 hours to minimise additional travelling time, this express service usually would cost more.
The final thing to do is to register and pay for the PCR test which would be administered upon arrival in Singapore, which is to be done through here.
For non-Singapore Citizens and Permanent Residents, you would need to apply for a Vaccinated Travel Pass (VTP), this has to be done between 7 & 30 days before the intended arrival at Changi Airport, Singapore.
Make sure you have 3 main important items before you check-in at the airport. Your passport, Vaccination Certificate (Digital or Print), a Negative PCR test report.
Arrival at Changi Airport, Singapore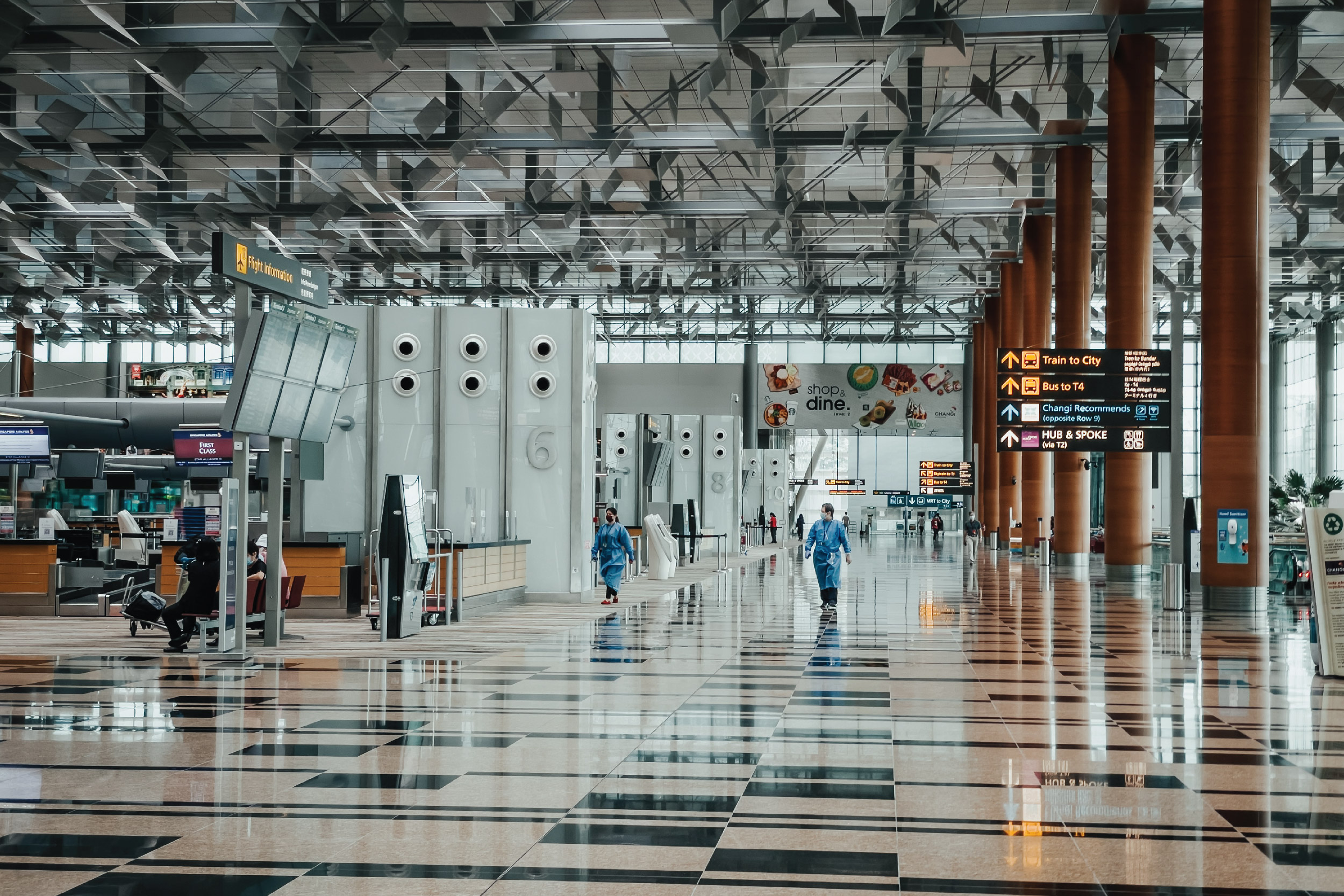 Photo Credit: Unsplash
Once you have arrived, there are designated lanes with signages, and officers are around to guide you on the procedures. After doing the arrival swab test, you would need to head to your declared accommodation via private transportation, and remain in isolation until you receive a negative test report.
Thereafter, you would need to go for another two more PCR test by 3pm on Day 3 and 7 from your arrival date. A booking would be needed to be done at designated clinics, and could be done through here.
[Not applicable for travellers entering Singapore with effect from 18 October 2021, 2359hrs.]
Am I able to travel to Germany if I am not vaccinated?
From the Ministry of Foreign Affairs website, Singapore is classified as a non-risk area to Germany, so Singapore residents are still able to travel to Germany, without the need to serve quarantine upon arrival at Germany. If you have not got your proof of the full Covid-19 vaccination, you would need to provide at least one of the following before you are allowed to enter Germany:
Proof of negative Covid-19 test result 72 hours prior to arrival in Germany
Proof of recovery from Covid-19 infection
As for returning from Germany, the country is classified under Category 2 of Singapore border measures. Therefore, you would need to follow the below: