West Kowloon Neighbourhood - International Arts
Adeline Chan | New Shan Travel's Hong Kong Product Champion
The West Kowloon neighbourhood is situated on the west side of Kowloon Peninsula and is home to international arts, fantastic gourmets, stunning architectures and so much more.
When we say Hong Kong is one of the best destination for travellers to explore, we are not lying. With something for everyone, today we are going to explore what the international arts scene in West Kowloon Cultural District has to offer.
From state of the art museum facilities, award winning architecture to Chinese Opera, live music and indie films, this is Hong Kong's international arts hub for a good reason!
Alright, before we go on and on, sit back and relax as we share with you some of the key attractions where you can consider visiting when borders reopened. Let's go!
Cantonese Opera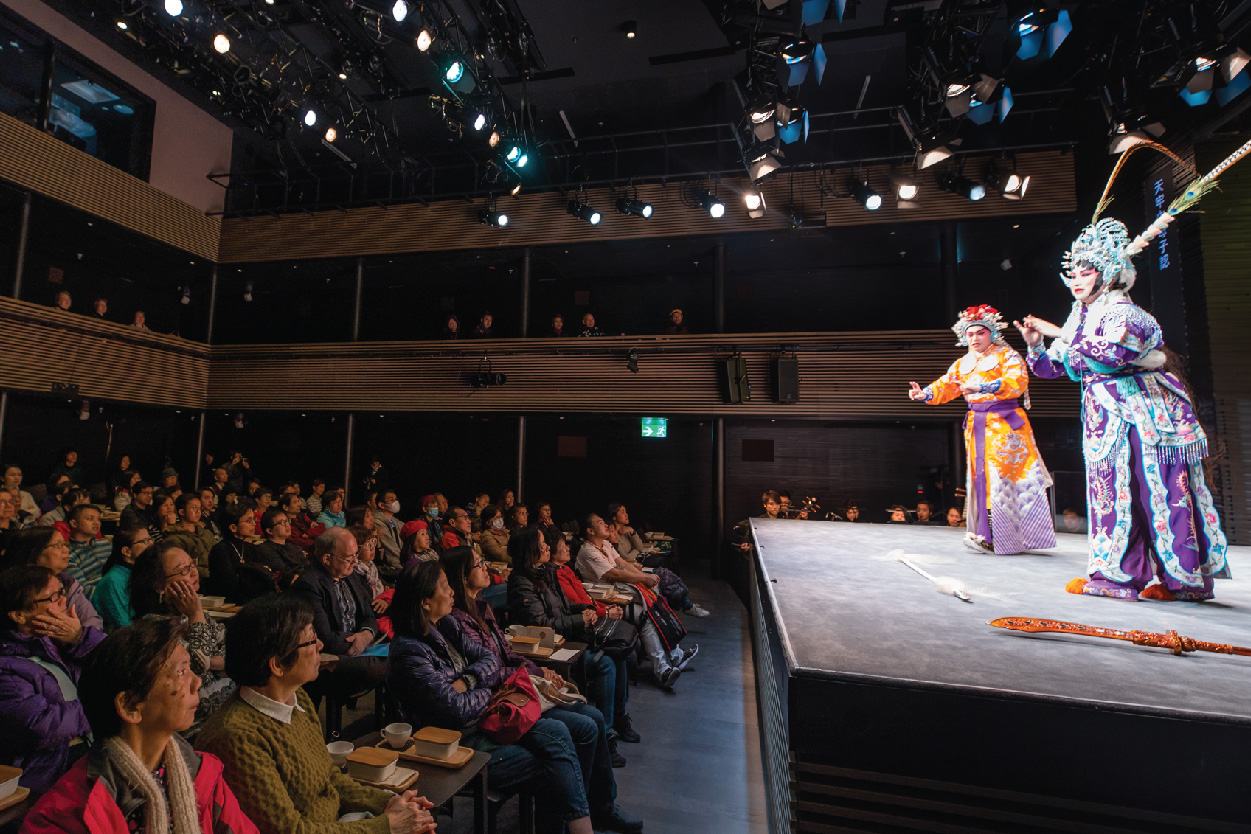 Photo Credit: Hong Kong Tourism Board
"落花满天蔽月光 借一杯附荐凤台上 帝女花带泪上香 愿丧生回谢爹娘"
My granny used to sing this Cantonese opera song (帝女花 - Di Nu Hua) when she did her chores. And I would hum along whenever she was singing.
Grew up in a typical Cantonese family has actually given me the opportunity to appreciate Cantonese opera.
The origin of Cantonese opera can be dated back to the reign of Emperor Jiajing (1522-1566) of the Ming Dynasty. It was originally called Nanxi (Southern opera) and was popular in Guangdong and Guangxi at that time.
Cantonese opera is one of the major Chinese opera categories. It is a traditional Chinese art and involves music, singing, martial arts, acrobatics and acting. Cantonese opera was included in the first list of 518 state-level intangible cultural heritage elements, which was announced on 20th May 2006.
Xiqu Centre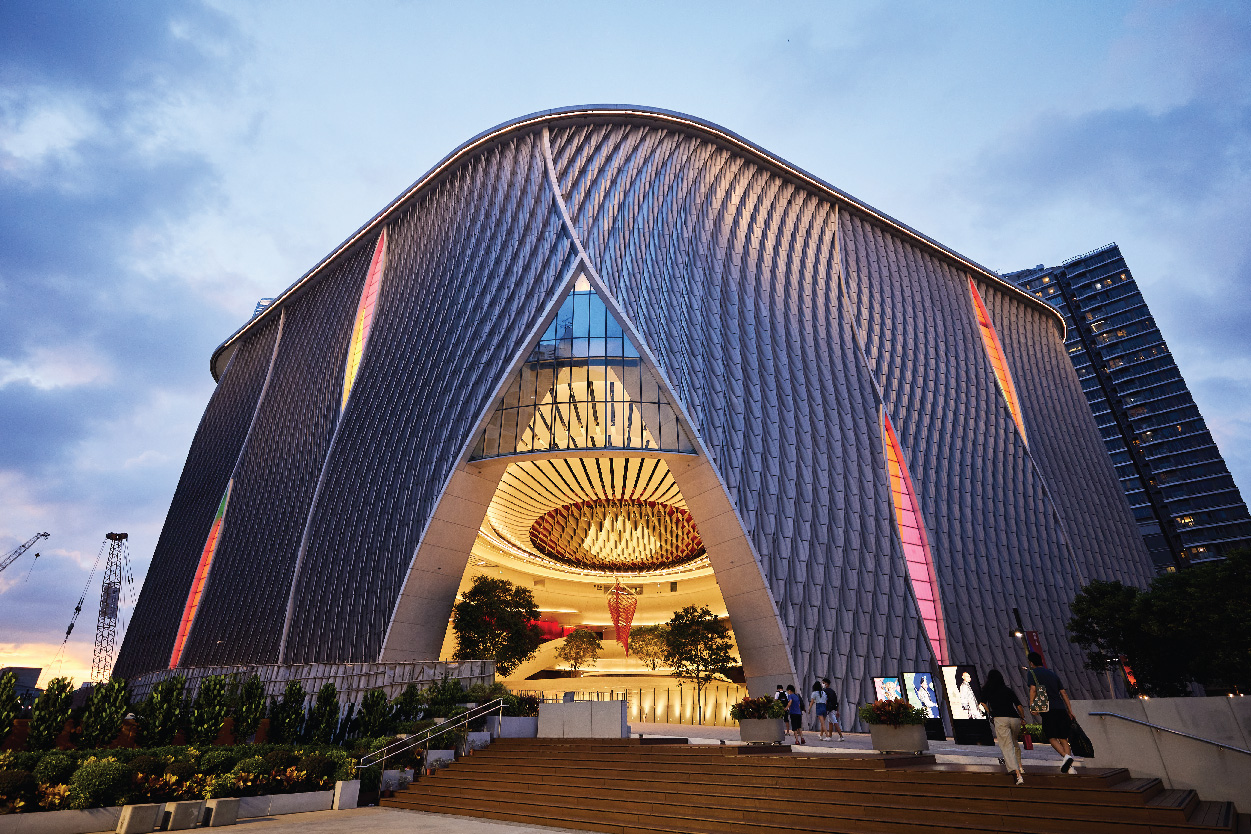 Photo Credit: Hong Kong Tourism Board
The Xiqu Centre is located at the corner of Canton Road and Austin Road West in the West Kowloon Cultural District. The 7-storey performance venue is a world-class arts venue dedicated to the promotion of Chinese traditional Xiqu.
Xiqu Centre embraces the cultural richness of the East and West by creating a contemporary expression that allows this heritage art form to continue is trajectory as it evolves with sophisticated technology. The Tea House Theatre Experience is designed to ease new audiences into Cantonese opera.
Competition Pavilion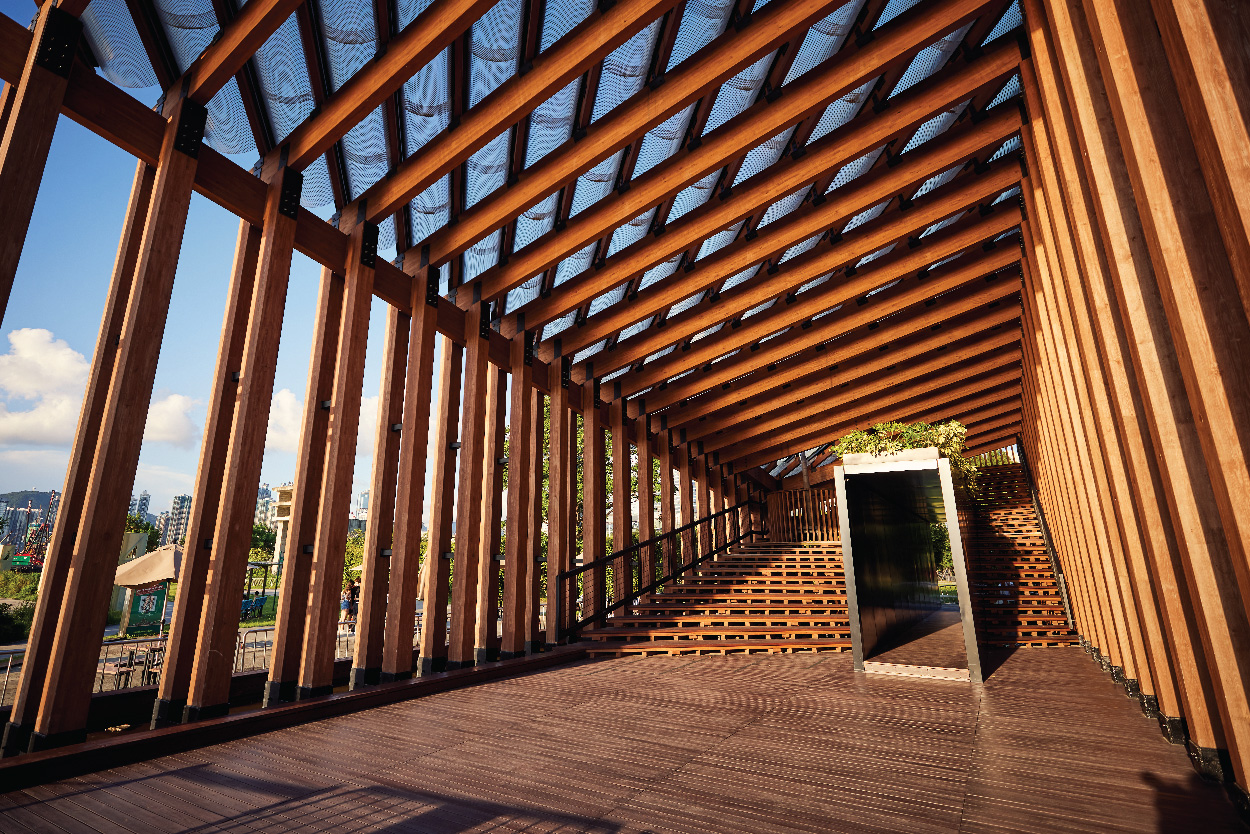 Photo Credit: Hong Kong Tourism Board
Competition Pavilion also referred as "Growing Up" is the winning design of the Hong Kong Young Architects and Designers Competition in 2017.
This artistic and stylish timber pavilion is located on the West Kowloon waterfront promenade. It offers stunning harbour and sunset views as well as a space for leisure, relaxation and small-scale events.
Art Park and Waterfront Promenade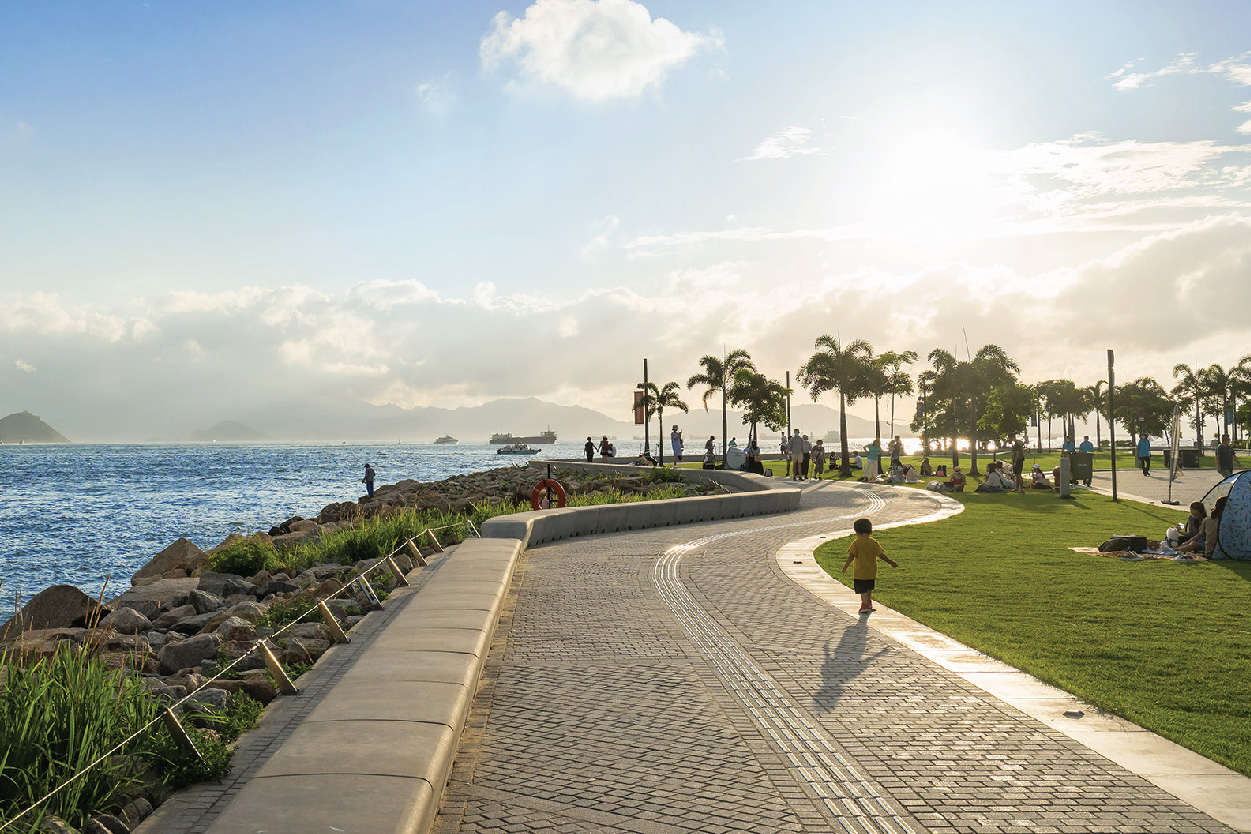 With the beautiful Victoria Harbour as the backdrop, the Art Park and Waterfront Promenade is a great space for you to chill and relax with your family and friends.
You will find bistros, pet friendly cafes and other dining options available. You can even rent a bike and cycle while you enjoy the cool breeze on your face! Definitely an Instagram worthy spot with unobstructed views of one of the best skylines and cityscapes in the world!
This area is definitely 100% recommended by us if you are looking to have a laid-back day to rest and recharge in the middle of your holiday after all the shopping and feasting!
Freespace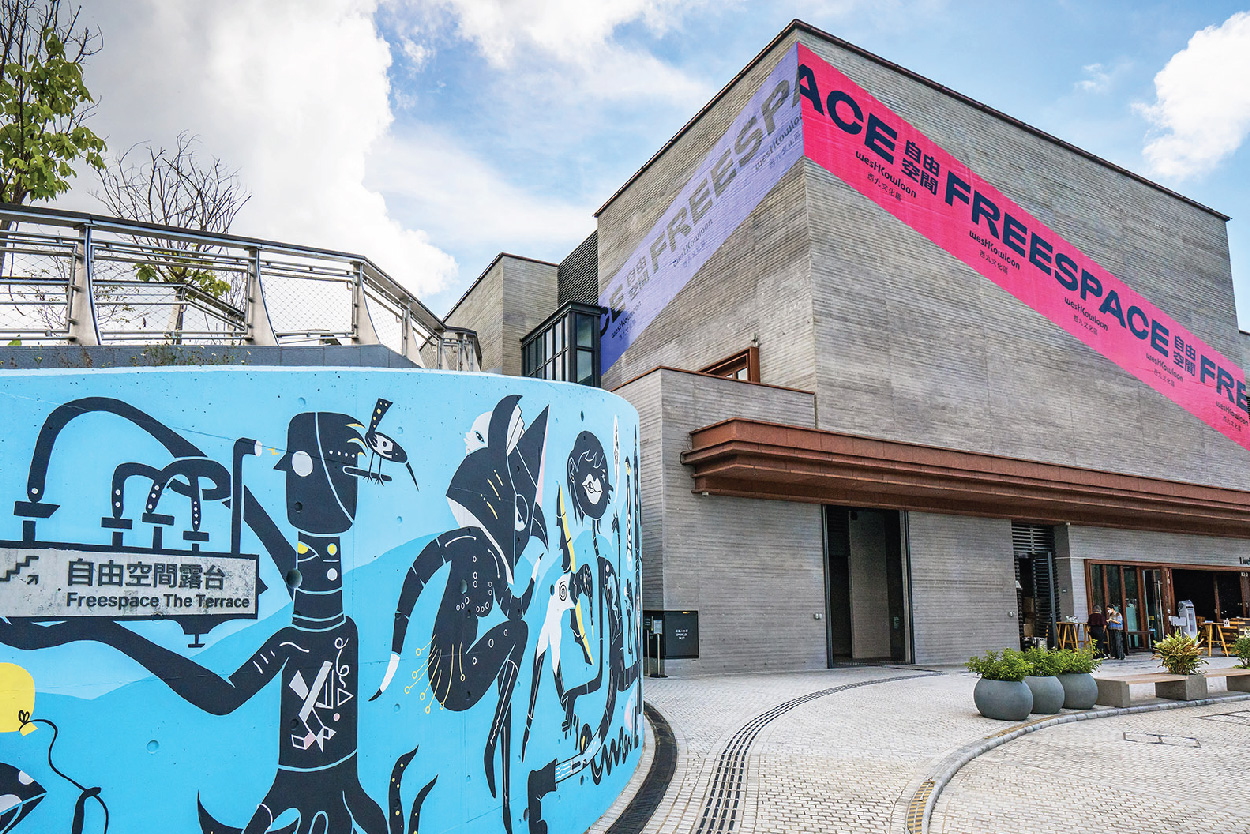 Opened in mid-June of 2019, Freespace is the second major performing arts venue located in the heart of West Kowloon Cultural District. With both indoor and outdoor performing venues, it provides a platform for arts of all genres and also connects Hong Kong and the world via partnerships of exhibitions, performances and events with renowned artists all over the world.
In Freespace, you can also find one of the largest black box theatres in Hong Kong. Basically, you can expect to experience a wide range of performing arts, live music, concerts, festivals, and many more all year round! Do remember to drop by to soak and immerse yourself in the artistic atmosphere!
Thanks for staying through! See you in 2 weeks!