RE-Branding, NEW Beginnings
2020 is coming to an end and it has been a wild ride. When the pandemic hit us, it feels like the whole world came to a halt. Some struggled, some sees this 'break' as an opportunity but most importantly, we Singaporeans stay united as we all slowly get used to this 'new normal' in our daily lives.
So what have we been up to? We sent our staff on courses to refresh their skills, gained new knowledge out of their job scope and industry trends. Most importantly, we embarked on a rebranding journey.
Founded in 1972, New Shan Travel Service Pte. Ltd. has been in the market for close to 50 years. We have evolved progressively to become one of the biggest and most respected travel agencies in Singapore.
We provide a full spectrum of travel-related services. Services includes Flight reservations and ticketing, Corporate ticketing, Wholesale ticketing, Group Leisure tours, FIT packages, M.I.C.E, Hotel Reservations and Visa arrangements. YUP! We are basically a one-stop solution for your travel needs!
Our New Logo

Icon: The word "新" is taken from New Shan's Chinese name 新新旅行社. The green represents a refreshing start and new shoots of growth. The chop/stamp design is akin to a Chinese seal, which is a nod to New Shan's extensive collaborations, past and present, with China's travel industry and Chinese partners and customers.
Logotype: We retain the blue colour in the rest of the logo, which had been our corporate colour since inception. The now leaner and more modern fonts as compared to that of the old logo represents greater agility and ability in responding to the evolution of the travel industry.
Brand New Interior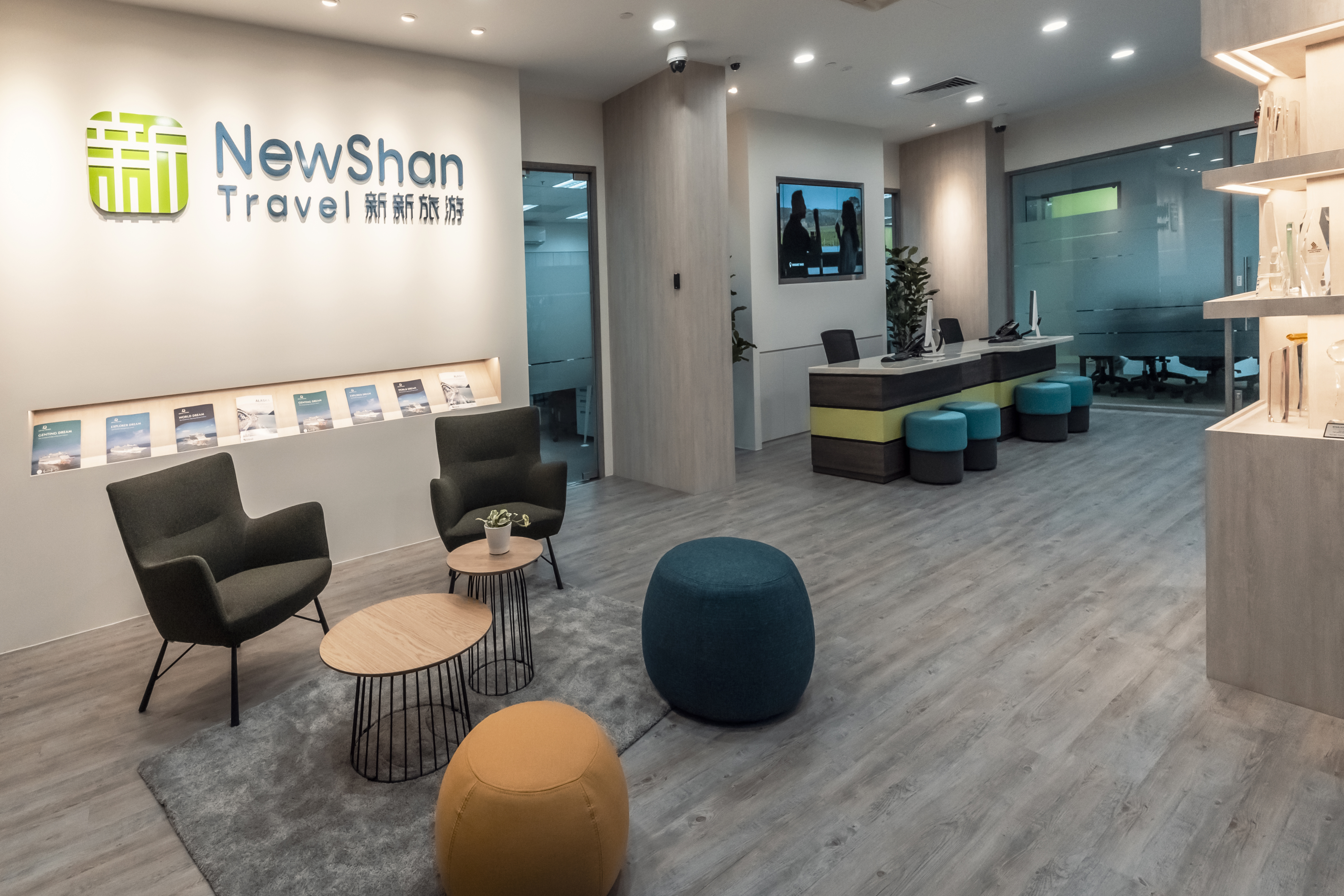 In order to portray our brand personality, our new office will be nothing but modern, fun and energetic! With an open concept office space, we believe it will help facilitate better communications between the various teams and thus provide better customers service and satisfaction.
Our New Website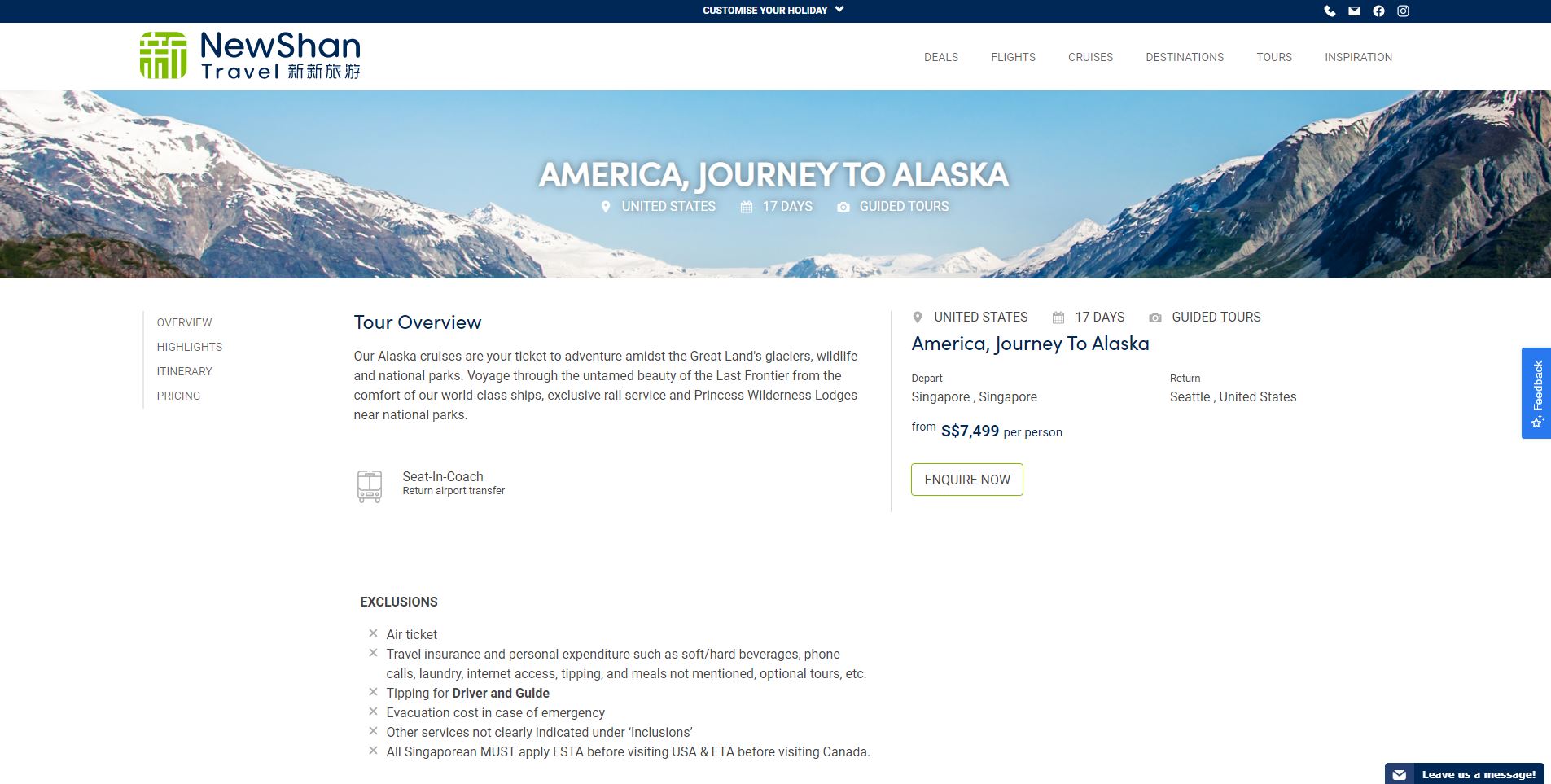 As the world evolves into the digital era, our newly revamped website is basically almost a one stop station that allow customers to plan and book their holiday conveniently at their own comfort. Other than being able to browse through the various group tour packages that we offer, customers who prefer free and easy packages will be able to book their own air ticket! Soon, they will be able to book hotels and settle car rental on our website too. Need visa? Fret not. OUR WEBSITE got that covered too!
Once travelling is possible again, the team at New Shan will be ready to welcome you into our new office and introduce a whole new range of products that our team has been working very hard on.
We look forward to greeting you with our new look and as always, we thank you sincerely for your continuous understanding and support all these years.