As the voliatile travel landscape keeps evolving, travel needs and requirements are also constantly changing. To address this, New Shan Travel has collaborated with Collinson to offer fuss free COVID 19 pre-departure testing to our passengers and clients. With the new pre-departure testing initiative, our customers and clients can now get themselves tested from Collinson's partner clinics in Singapore. Once tested, results will be delivered to you seamlessly via email alongside a digital certificate which can be downloaded.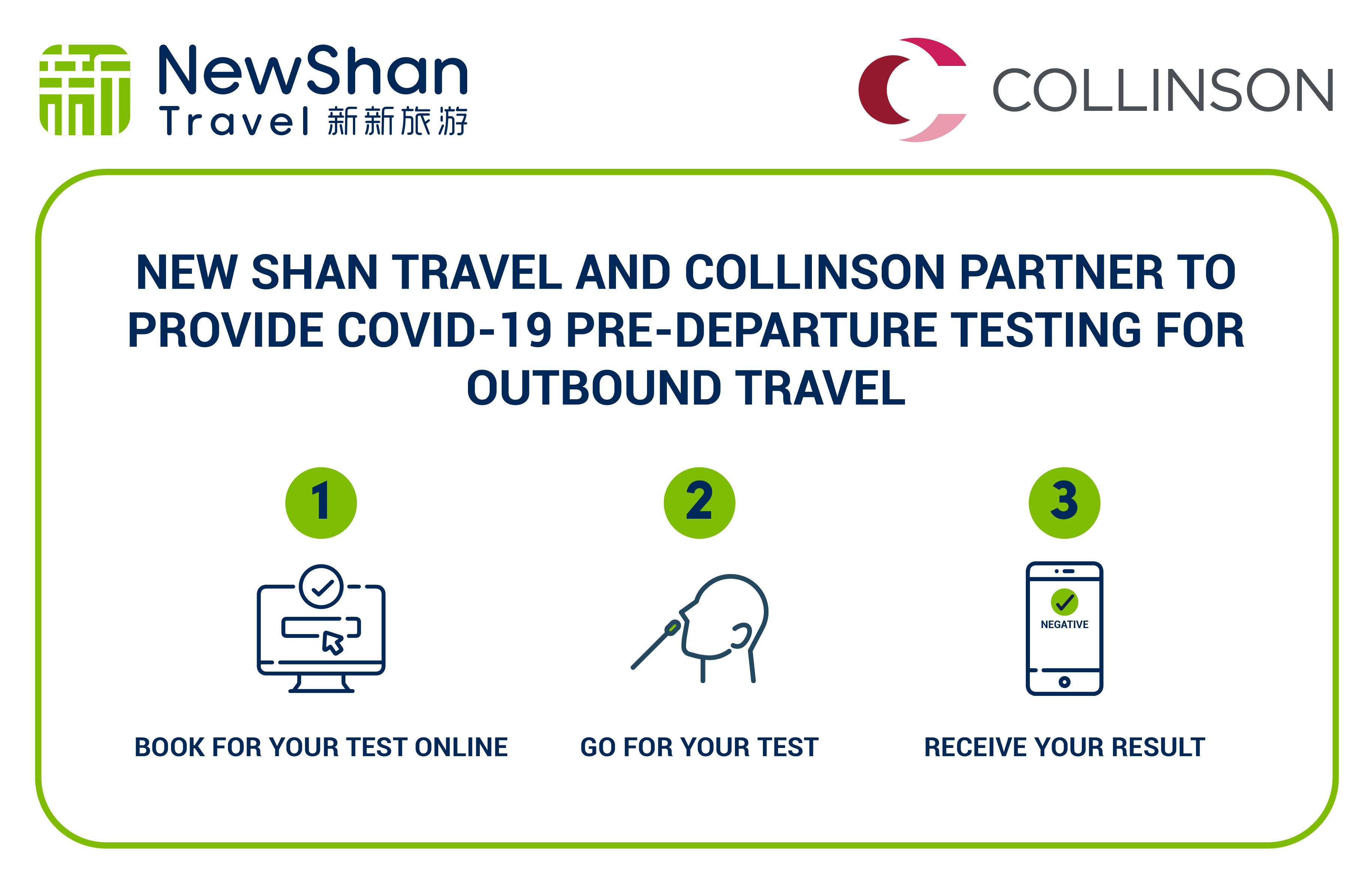 Exclusive Perks:
✓ Seamless Online Process
✓ Choose from Goverment Recognised and Accredited testing partners in Singapore
✓ Digital Results Certificate*
✓ Test Results within 36 hours
✓ Exclusive promo codes*
*Digital certificates are downloadable with the exception of Lateral Flow Tests (Antigen Rapid Tests). Promo Codes can be received from our travel consultants and applies to PCR tests only.