Quantum of the Seas Sailings Now till Apr 2022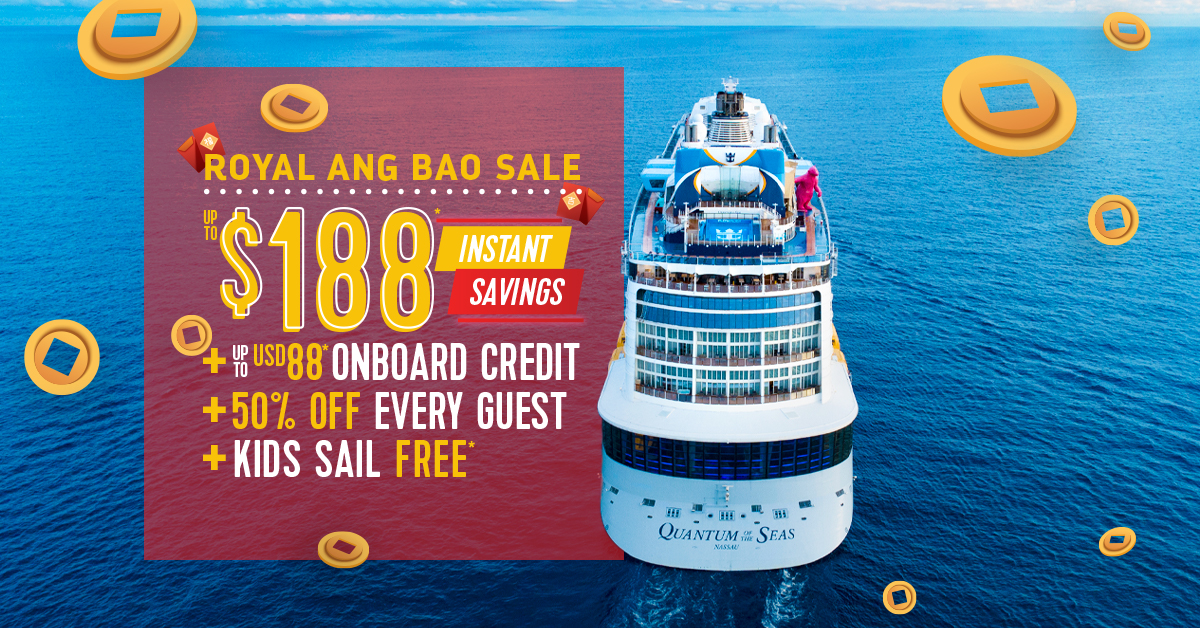 Quantum of the Seas Sailings now open till Apr 2022 and Spectrum of the Seas is coming to our shore October 2022!
On top of that, charge $800 to your Citibank Credit Card to redeem a free luggage!
#SeasTheDay with us now!
*Terms and Conditions apply
As of 21 November 2021, all guests above 12 years old must be fully vaccinated against Covid-19 fourteen days prior to sailing dates.
Quantum of the Seas Sailings from $299